2017 Sundance'te Yarışacak Filmler Belli Oldu!
Yurt dışı bağımsız film festivallerinin en önemlisi Sundance Film Festivali'nin bu yılki yarışma filmleri açıklandı.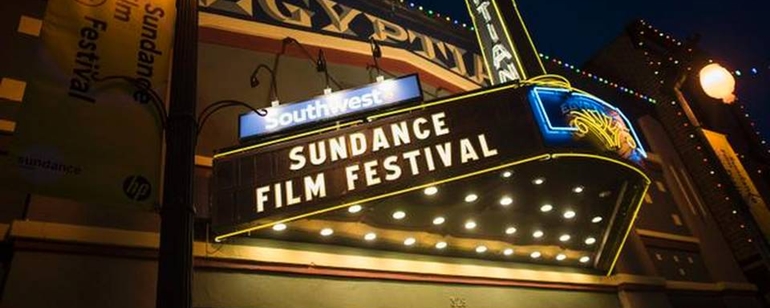 1978 yılında Robert Redford'un direktörlüğünde kurulan Sundance Film Festivali beş farklı kategoride 66 filmi seyircilerle buluşturacak. Bu yıl 19-29 Ocak 2017 tarihleri arasında Park City, Utah'ta düzenlenecek olan festivalin ulusal dram, ulusal belgesel, uluslararası dram, uluslarası belgesel ve Next seçkisi açıklandı.
Amerikan Yapımı Dram Seçkisi;
Band Aid- Zoe Lister-Jones
Beach Rats- Eliza Hittman
Brigsby Bear- Dave McCary
Burning Sands- Gerard McMurray
Crown Heights- Matt Ruskin
Golden Exits- Alex Ross Perry
The Hero- Brett Haley
I Don't Feel at Home in This World Anymore- Macon Blair
Ingrid Goes West- Matt Spicer
Landline- Gillian Robespierre
Novitiate- Maggie Betts
Patti Cake$- Geremy Jasper
Roxanne Roxanne- Michael Larnell
To the Bone- Marti Noxon
Walking Out- Alex Smith, Andrew Smith
The Yellow Birds- Alexandre Moors
Amerikan Yapımı Belgesel Seçkisi;
Casting Jon Benet- Kitty Green
Chasing Coral- Jeff Orlowski
City of Ghosts- Matthew Heineman
Dina- Dan Sickles, Antonio Santini
Dolores- Peter Bratt
The Force- Pete Nicks
Icarus- Bryan Fogel
The New Radical- Adam Bhala Lough
Nobody Speak: Hulk Hogan, Gawker and Trials of a Free Press- Brian Knappenberger
Quest- Jonathan Olshefski
Step- Amanda Lipitz
Strong Island- Yance Ford
Trophy- Shaul Schwarz
Unrest- Jennifer Brea
Water & Power: A California Heist- Marina Zenovich
Whose Streets?- Sabaah Folayan
Uluslararası Dram Seçkisi;
Axolotl Overkill- Helene Hegemann
Berlin Syndrome- Cate Shortland
Carpinteros (Woodpeckers)- José María Cabral
Don't Swallow My Heart, Alligator Girl! (Não Devore Meu Coração)- Felipe Bragança
Family Life (Vida de Familia)- Alicia Scherson, Cristián Jiménez
Free and Easy- Jun Geng
God's Own Country- Francis Lee
My Happy Family- Nana & Simon
The Nile Hilton Incident- Tarik Saleh
Pop Aye- Kirsten Tan
Sueño en otro idioma (I Dream in Another Language)- Ernesto Contreras
The Wound- John Trengove
Uluslararası Belgesel Yapımları:
The Good Postman- Tonislav Hristov
In Loco Parentis- Neasa Ní Chianáin, David Rane
It's Not Yet Dark- Frankie Fenton
Joshua: Teenager vs. Superpower- Joe Piscatella
Last Men in Aleppo- Feras Fayyad, Steen Johannessen
Machines- Rahul Jain
Motherland- Ramona Diaz
Plastic China- Jiu-liang Wang
Rumble: The Indians Who Rocked The World- Catherine Bainbridge
Tokyo Idols- Kyoko Miyake
Winnie- Pascale Lamche
The Workers Cup- Adam Sobel
Next Seçkisi;
Columbus- Kogonada
Dayveon- Amman Abbasi
Deidra & Laney Rob a Train- Sydney Freeland
A Ghost Story- David Lowery
Gook- Justin Chon
L.A. Times- Michelle Morgan
Lemon- Janicza Bravo
Menashe- Joshua Z Weinstein
Person to Person- Dustin Guy Defa
Thoroughbred- Cory Finley
9 Nisan 1991 yılında çok şiddetli yağan yağmurlu bir günde doğmuş. Yükseleni de dahil olmak üzere homojen bir koç burcudur. İsmi tamamen orijinal ve taklitleri gerçeğini yansıtmamaktadır. Sinema ile tanışması hatırlayamayacağı kadar küçük bir yaşta başlamış. Çanakkale Onsekiz Mart Üniversitesi'nde Uluslararası İlişkiler okumuş, sonrasında kendini Amerika'da bulmuş. Şimdilerde tekstil sektöründe hayatını yarı aç yarı tok devam ettirmekte. Boş vakitlerini senaryo yazarak süsler.